Tarzan: The Lost Adventure by Edgar Rice Burroughs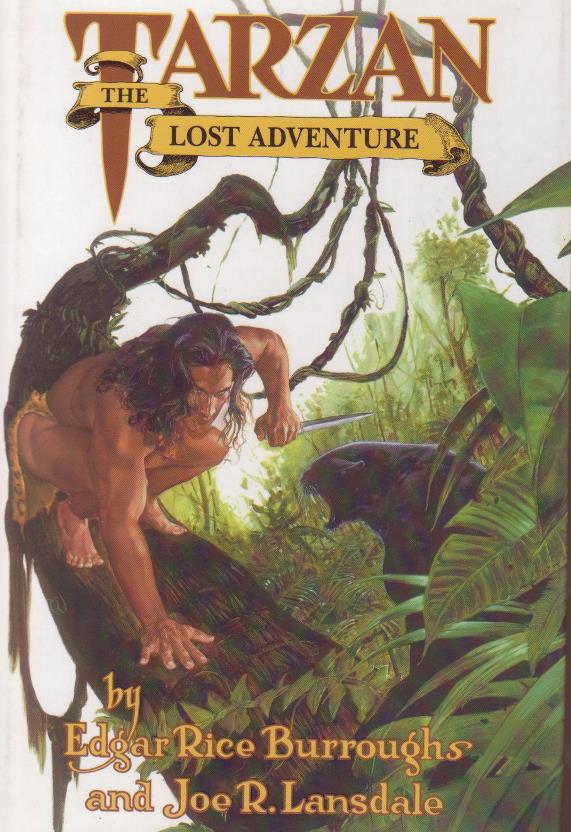 For nearly fifty years, Edgar Rice Burroughs's last Tarzan manuscript lay untouched and unfinished, locked away in a vault. It was the stuff of legend until, finally, the magnificent tale was completed with the help of award-winning author Joe R. Lansdale.
Once again the roar of Tarzan resounds through Africa as the Lord of the Jungle battles the savage creatures of the wild and helps a beautiful woman search for ancient Ur, lost city of gold. But Tarzan discovers they aren't alone in their quest. For evil follows in his path, and terror awaits him and his fierce lion Jad-bal-ja in Ur, where incredible treasures lie and horrors even more awesome hunger to destroy the mighty hero.
Content