Crimson sails The Story of A. Grin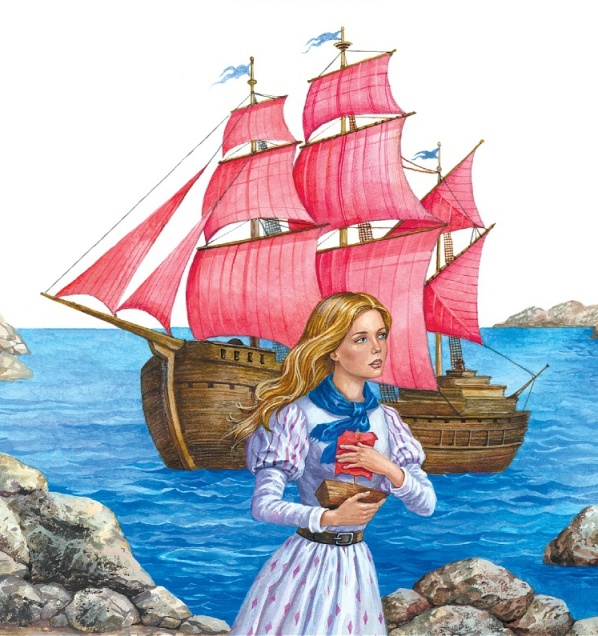 Novella Crimson sails first published in 1923, is very popular in Russia. It's lyrical and romantic and almost magical.
The genre of this short story, only seven chapters, is hard to define. There is no overt magic there, so it's not a typical fantasy, but the story takes place in a world made up by the author, so it's not realistic either. In fact, most Grin's stories occur in the same imaginary land his fans call Grinlandia.
Grinlandia vaguely resembles Europe sometime in the 19th century. Not one specific country but an amalgam of the European glamor and mystery, as seen through the eyes of a Russian writer who never traveled to Europe. It feels far removed from the dreary reality of post-revolutionary Russia, the time when Grin wrote his stories.
Content
translated by Fainna Glagoleva