Poems by Laura E. Richards for children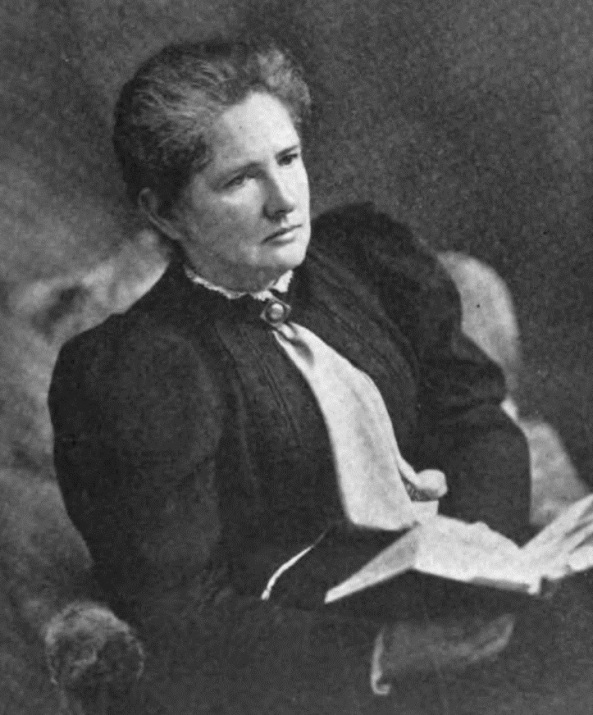 In My Nursery A Book of Verse by Laura E. Richards
Laura Elizabeth Howe Richards
American writer. She wrote more than 90 books including biographies, poetry, and several for children.
Laura Elizabeth Howe was born in Boston, Massachusetts, on February 27, 1850. Her father was Dr. Samuel Gridley Howe, an abolitionist and the founder of the Perkins Institution and Massachusetts School for the Blind. She was named after his famous deaf-blind pupil Laura Bridgman. Her mother Julia Ward Howe wrote the words to "The Battle Hymn of the Republic".
In 1871 Laura married Henry Richards. He would accept a management position in 1876 at his family's paper mill at Gardiner, Maine, where the couple moved with their three children. In 1917 Laura won a Pulitzer Prize for Julia Ward Howe, 1819-1910, a biography, which she co-authored with her sisters, Maud Howe Elliott and Florence Hall.
She died on January 14, 1943.
Content
The Owl and the Eel and the Warming-pan
The Queen Of The Orkney Islands
Mrs. Snipkin and Mrs. Wobblechin
Tommy's Dream; or, the Geography Demon
What The Robins Sing In The Morning
The Eve Of The Glorious Fourth
To The Little Girl Who Wriggles
The Three little Chickens who went out to Tea, and the Elephant
Song of the Mother Whose Children Are Fond Of Drawing
The Seven Little Tigers and the Aged Cook
What A Very Rude Little Bird Said To Johnny This Morning
A Little Song to Sing to a Little Maid in A Swing