Frank Baum's Fairy tales of Oz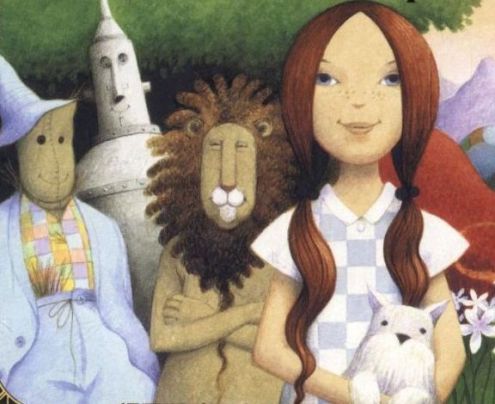 The Wonderful Wizard of Oz by L. Frank Baum was a hit from the start. Published in 1900, the story of Dorothy and her friends the Scarecrow, Tin Woodman, and Cowardly Lion captured the public's imagination.
He got the name "Oz" from his filing cabinet.
At first, Baum had trouble coming up with a name for the magical land Dorothy visits. Then one day he found himself looking at the filing cabinet in his study. There were three drawers marked "A to G," "H to N," and "O to Z." And so Oz was born.
Dorothy Gale is based on Dorothy Gage, the infant niece of Baum's wife, Maud. She died in November 1898, right as Baum was writing The Wonderful Wizard of Oz. The character Dorothy was Baum's tribute to the lost baby girl.
Content
4. Dorothy and the Wizard in Oz