Tarzan and the Tarzan Twins with Jad-bal-ja the Golden Lion by Edgar Rice Burroughs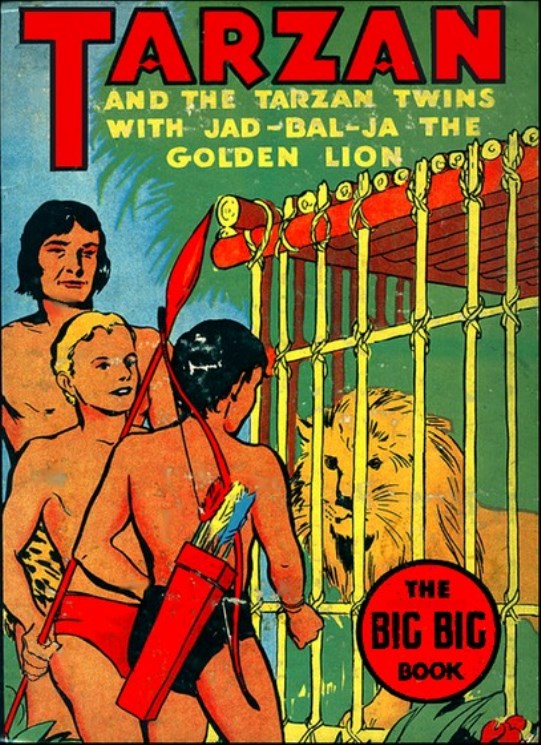 Tarzan and the Tarzan Twins is a fabulous Tarzan book written by Edgar Rice Burroughs for younger readers.
The Tarzan Twins, two schoolboys, Dick and Doc, are cousins who resemble each other because their mothers are twins. As Dick is also related to Tarzan through his father, they become known as the Tarzan Twins.
Invited to visit Tarzan's African estate, they become lost in the jungle and are imprisoned by cannibals, from whom they escape. They are then reunited with their host, who introduces them to his pet lion, Jad-bal-ja.
Content
Chapter 10 Filled With Despair
Chapter 11 Striking from the Rear