A Little Princess: Being the whole story of Sara Crewe now told for the first by Frances Burnett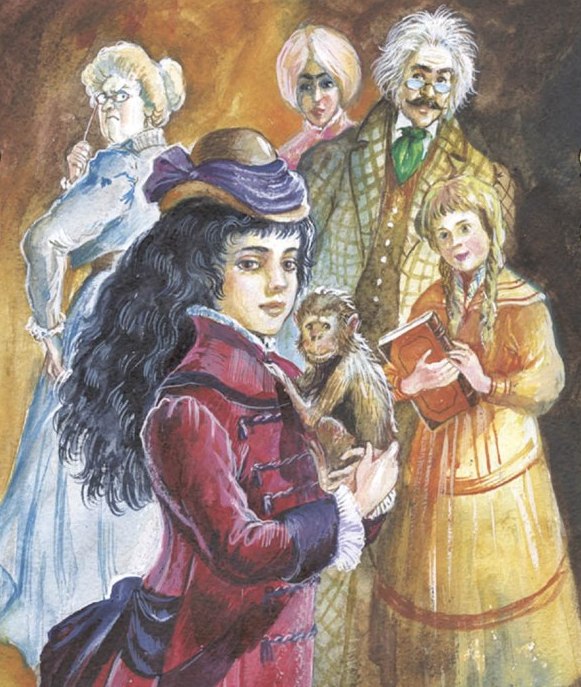 A Little Princess is a revised and expanded version of Burnett's 1888 serialized novel entitled Sara Crewe: or, What Happened at Miss Minchin's Boarding School, which was published in St. Nicholas Magazine.
Captain Ralph Crewe, a wealthy English widower, enrolls his young daughter Sara at Miss Minchin's boarding school for girls in London, to prepare her for a life in high society. Sara enjoys a special treatment and exceptional luxuries, and Miss Minchin openly fawns over Sara for her wealth. But all that changes when Captain Ralph suddenly dies after losing all his fortune, leaving Sara in poverty and in disfavor with Miss Minchin.
Content
Chapter 7. The Diamond Mines Again
Chapter 10. The Indian Gentleman
Chapter 12. The Other Side of the Wall
Chapter 13. One of the Populace
Chapter 14. What Melchisedec Heard and Saw
Chapter 17. "It Is the Child!"
Chapter 18. "I Tried Not to Be"