Round the Moon by Jules Verne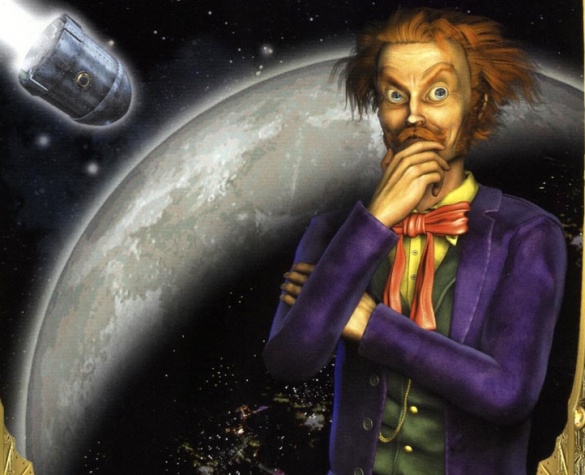 In this sequel to From the Earth to the Moon, Barbicane, Ardan, and Nicholl have decided to take a trip around the moon. But first they have to get to the moon from Earth. Will their trip succeed as they attempt to dodge asteroids and realize that the scientists on Earth have miscalculated their trajectory towards the moon?
Content
Chapter 1. From Twenty Minutes Past Ten to Forty-Seven Minutes Past Ten P. M.
Chapter 2. The First Half Hour
Chapter 3. Their Place of Shelter
Chapter 6. Question and Answer
Chapter 7. A Moment of Intoxication
Chapter 8. At Seventy-Eight Thousand Five Hundred and Fourteen Leagues
Chapter 9. The Consequences of A Deviation
Chapter 10. The Observers of the Moon
Chapter 12. Orographic Details
Chapter 14. The Night of Three Hundred and Fifty-Four Hours and A Half
Chapter 15. Hyperbola or Parabola
Chapter 16. The Southern Hemisphere
Chapter 19. A Struggle Against the Impossible
Chapter 20. The Soundings of the Susquehanna
Chapter 21. J. T. Maston Recalled
Chapter 22. Recovered From the Sea