Osceola the Seminole or The Red Fawn of the Flower Land by Mayne Reid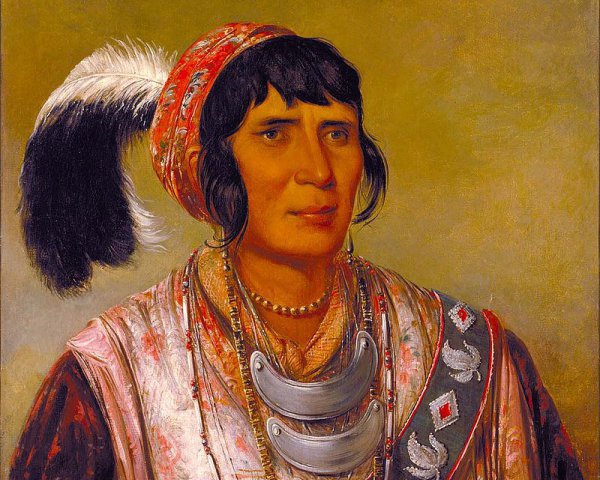 Osceola (1804 – January 30, 1838, Asi-yahola in Creek), named Billy Powell at birth in Alabama, became an influential leader of the Seminole people in Florida. Of mixed parentage, including Creek, Scottish, African American, and English, he was considered born to his mother's people in the Creek matrilineal kinship system. He was reared by her in the Creek tradition. When he was a child, they migrated to Florida with other Red Stick refugees after their group's defeat in 1814 in the Creek Wars. There they became part of what was known as the Seminole people.
Content
Chapter Two The Indigo Plantation
Chapter Seven The Turtle-Crawl
Chapter Eight The King Vultures
Chapter Twelve A Severe Sentence
Chapter Fourteen Ringgold's Revenge
Chapter Eighteen The Seminoles
Chapter Nineteen An Indian Hero
Chapter Twenty Frontier Justice
Chapter Twenty One Indian Slaves
Chapter Twenty Two A Circuitous Transaction
Chapter Twenty Three Reflections by the Way
Chapter Twenty Four A Strange Apparition
Chapter Twenty Five Who Fired the Shot?
Chapter Twenty Six A Frontier Fort
Chapter Twenty Seven The Council
Chapter Twenty Eight The Rising Sun
Chapter Twenty Nine The Ultimatum
Chapter Thirty Talk over the Table
Chapter Thirty One The Traitor Chiefs
Chapter Thirty Two Shadows in the Water
Chapter Thirty Four A Pretty Plot
Chapter Thirty Five Light after Darkness
Chapter Thirty Six In Need of a Friend
Chapter Thirty Seven The Final Assembly
Chapter Thirty Eight Cashiering the Chiefs
Chapter Thirty Nine The Signature of Osceola
Chapter Forty "Fighting Gallagher."
Chapter Forty One Provoking a Duel
Chapter Forty Two The Challenge
Chapter Forty Three The Assignation
Chapter Forty Four An Eclaircissement
Chapter Forty Five Two Duels in One Day
Chapter Forty Six A Silent Declaration
Chapter Forty Seven The Captive
Chapter Forty Eight The War-Cry
Chapter Forty Nine War to the Knife
Chapter Fifty Tracing a Strange Horseman
Chapter Fifty One Who was the Rider?
Chapter Fifty Two Cold Courtesy
Chapter Fifty Three My Sister's Spirit
Chapter Fifty Four Asking an Explanation
Chapter Fifty Five The Volunteers
Chapter Fifty Six Mysterious Changes
Chapter Fifty Seven My Informant
Chapter Fifty Eight Old Hickman
Chapter Fifty Nine A Hasty Messenger
Chapter Sixty Two A Knock on the Head
Chapter Sixty Three An Indian Executioner
Chapter Sixty Four A Banquet with a Bad Ending
Chapter Sixty Five "Dade's Massacre."
Chapter Sixty Six The Battle-Ground
Chapter Sixty Seven The Battle of "Ouithlacoochee."
Chapter Sixty Eight A Victory Ending in a Retreat
Chapter Sixty Nine Another "Swamp-Fight."
Chapter Seventy One Mysterious Disappearance of an Army
Chapter Seventy Two The Condition of Black Jake
Chapter Seventy Three A Bad Spectacle
Chapter Seventy Four To the Trail
Chapter Seventy Five The Alarm
Chapter Seventy Six A False Alarm
Chapter Seventy Seven "A Split Trail."
Chapter Seventy Eight Crossing the Savanna
Chapter Seventy Nine Groping among the Timber
Chapter Eighty One An Empty Camp
Chapter Eighty Two A Dead Forest
Chapter Eighty Three A Circular Conflict
Chapter Eighty Four A Dead Shot by Jake
Chapter Eighty Five A Meagre Meal
Chapter Eighty Six A Bullet from Behind
Chapter Eighty Seven A Jury Amid the Fire
Chapter Eighty Eight Quick Executioners
Chapter Eighty Nine An Enemy Unlooked For
Chapter Ninety A Conflict in Darkness
Chapter Ninety One The Black Plumes
Chapter Ninety Two Buried Alive
Chapter Ninety Three Devils or Angels
Chapter Ninety Four The End of Arens Ringgold
Chapter Ninety Five The Death Warning
Chapter Ninety Six Osceola's Fate — Conclusion