The Invisible Man: A Grotesque Romance by Herbert Wells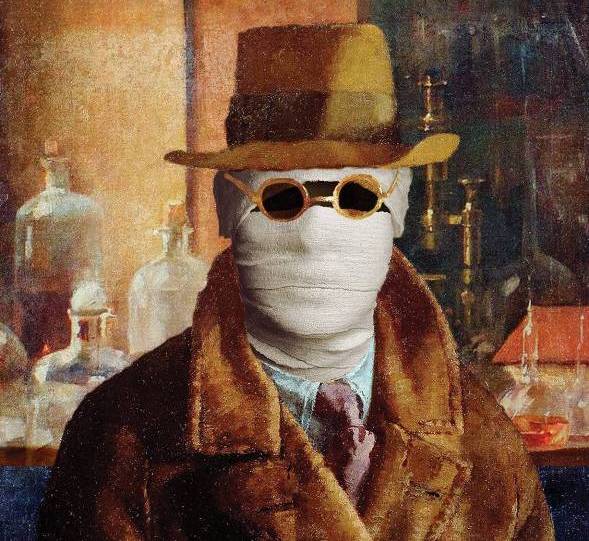 The Invisible Man endures as one of the signature stories in the literature of science fiction. A brilliant scientist uncovers the secret to invisibility, but his grandiose dreams and the power he unleashes cause him to spiral into intrigue, madness, and murder. The inspiration for countless imitations and film adaptations, The Invisible Man is as remarkable and relevant today as it was a hundred years ago.
Content
Chapter 1 The Strange Man's Arrival
Chapter 2 Mr. Teddy Henfrey's First Impressions
Chapter 3 The Thousand and One Bottles
Chapter 4 Mr. Cuss Interviews the Stranger
Chapter 5 The Burglary at the Vicarage
Chapter 6 The Furniture That Went Mad
Chapter 7 The Unveiling of the Stranger
Chapter 10 Mr. Marvel's Visit To Iping
Chapter 11 In the "Coach and Horses"
Chapter 12 The Invisible Man Loses His Temper
Chapter 13 Mr. Marvel Discusses His Resignation
Chapter 15 The Man Who Was Running
Chapter 16 In the "Jolly Cricketers"
Chapter 18 The Invisible Man Sleeps
Chapter 19 Certain First Principles
Chapter 20 At the House In Great Portland Street
Chapter 24 The Plan That Failed
Chapter 25 The Hunting of the Invisible Man
Chapter 26 The Wicksteed Murder
Chapter 27 The Siege of Kemp's House