The Island of Doctor Moreau by Herbert Wells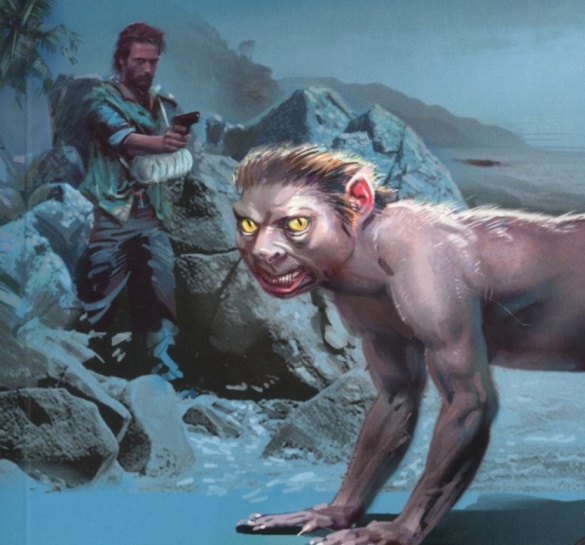 The Island of Doctor Moreau (1896) belongs to the classics of early science fiction. It tells the story of Edward Prendick a shipwrecked man rescued by a passing boat and left on the island home of Doctor Moreau - a real monster who creates human-like hybrid beings from animals via vivisection. The novel deals with a number of philosophical themes, including pain and cruelty, moral responsibility, human identity, and human interference with nature.
Content
Chapter 1 In The Dingey Of The "Lady Vain"
Chapter 2 The Man Who Was Going Nowhere
Chapter 4 At The Schooner's Rail
Chapter 5 The Man Who Had Nowhere To Go
Chapter 6 The Evil-Looking Boatmen
Chapter 8 The Crying Of The Puma
Chapter 9 The Thing In The Forest
Chapter 10 The Crying Of The Man
Chapter 11 The Hunting Of The Man
Chapter 12 The Sayers Of The Law
Chapter 14 Doctor Moreau Explains
Chapter 15 Concerning The Beast Folk
Chapter 16 How The Beast Folk Taste Blood
Chapter 18 The Finding Of Moreau
Chapter 19 Montgomery's "Bank Holiday"
Chapter 20 Alone With The Beast Folk
Chapter 21 The Reversion Of The Beast Folk